This is the login page for students enrolled in online courses offered by the Smart Drive Foundation.
If you do not have login credentials – please return to our home page to learn how to enroll in one of our courses.
IMPORTANT NOTICE FOR ONLINE COURSE ENROLLEES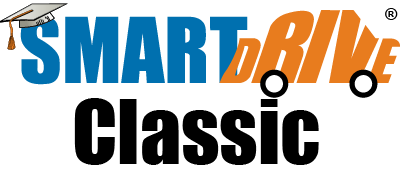 THESE COURSES WILL GO OFFLINE AT 11:59 PM ON SUNDAY, JUNE 30, 2019 FOR ANNUAL UPDATES.  PLEASE SCHEDULE YOUR TIME TO COMPLETE THESE SIX-HOUR COURSES PRIOR TO THAT DATE.  THE COURSES WILL BE BACK ONLINE AFTER 12:01 AM ON THURSDAY, AUGUST 1, 2019.
QUESTIONS?  SEND EMAIL TO INFO@SMARTDRIVEUSA.ORG – PLEASE INCLUDE THE EMAIL ADDRESS YOU USED TO ENROLL AND THE FOLLOWING INFORMATION FROM YOUR DRIVER LICENSE – FULL NAME, LICENSE NUMBER, ISSUING STATE.
Forgot Password
Enter your email address or username and we'll send you instructions to reset your password.
If you have questions, please    SmartDrive Helpline and provide the following information:
Your Full Name as it appears on your state issued Driver License
The email address entered when you requested enrollment AND
Your telephone number (preferably mobile)
CONTACT METHODS
♦   Send a text message  302.463.6543
♠  By email at info@smartdriveusa.org,
♠  Call 888.553.6543 (7:00 am to 10:00 pm Eastern Time)