FOR STUDENTS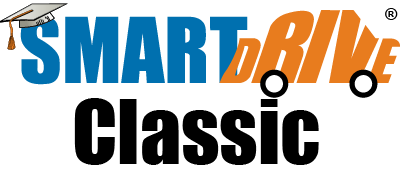 A state-certified defensive driving course for high school students who already hold a driver license or permit, AND have completed the supervised driving period as required under state Graduated Driver License guidelines (typically a six month period).  This course consists of three (3) two-hour online lessons.
As SmartDrive will collect personal information as part of your enrollment, your parent/guardian/sponsor must approve your enrollment.

FOR SCHOOLS
ATTENTION:



♦ School Administrators
♦ Parent Student Teacher Organizations
♦ Student Organizations
SmartDrive is now scheduling school activities for Academic Year 2018-2019.
SmartDrive Click4Life seat belt use campaign in September-October 2018
SmartDrive DWI: Driving With Intelligence assembly programs pre-Holidays and during Prom and Graudation periods
SmartDrive PROMISE driver and passenger safety campaign in March-April 2019.
NEW: $$$Cash Awards$$$ to Student Organizations leading the Click4Life and PROMISE campaigns in their schools.