Seat Belts Save Lives – 1 in 4 Teens self report they DO NOT use Seat Belts every trip.
SmartDrive's Click4Life program is available to all High Schools across Delaware, Maryland's Eastern Shore and Southeastern Pennsylvania to promote seat belt use by Teen Drivers AND Teen Passengers.   Make your pledge NOW – and get a free appetizer from Texas Roadhouse®
FOR STUDENTS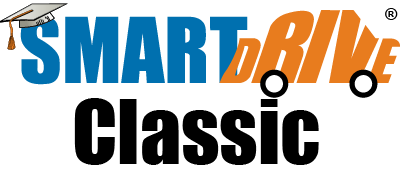 …will again be available shortly.  Click here to sign-up for notification when the course is back online.
A state-certified defensive driving course for high school students who already hold a driver license or permit, AND have completed the supervised driving period as required under state Graduated Driver License guidelines (typically a six month period).  This course consists of three (3) two-hour online lessons.
As SmartDrive will collect personal information as part of your enrollment, your parent/guardian/sponsor must approve your enrollment.
FOR SCHOOLS
ATTENTION:



♦ School Administrators
♦ Parent Student Teacher Organizations
♦ Student Organizations
SmartDrive is now scheduling school activities for Academic Year 2018-2019.
SmartDrive Click4Life seat belt use campaign in September-October 2018.  Student Organizations are requested to lead the effort in each school.  Schools must sign-up by September 14th!  INFORMATION HERE
SmartDrive DWI: Driving With Intelligence assembly programs offered in
November-December for members of the Junior Class of 2020 and
April-May during Prom and Graudation periods for members of the Senior Class of 2019.
SmartDrive PROMISE driver and passenger safety campaign in March-April 2019. Student Organizations are requested to lead the effort in each school.  Cash prizes for the organizations meeting established goals.
$$$Cash Awards$$$ to Student Organizations leading the Click4Life and PROMISE campaigns in their schools based on student body participation goals.