Have you made your SmartDrive PROMise for Teen Driver (and Passenger) Safety?
This program is open to all High School Students (Grades 9-12) in Delaware, Maryland and Pennsylvania
Get other students your school to also make the PROMise – your School could win $500 for your PROM event!
FOR STUDENTS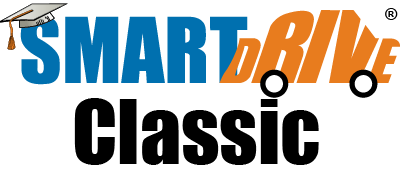 A state-certified defensive driving course for high school students who already hold a driver license or permit, AND have completed the supervised driving period as required under state Graduated Driver License guidelines (typically a six month period).  This course consists of three (3) two-hour online lessons.
As SmartDrive will collect personal information as part of your enrollment, your parent/guardian/sponsor must approve your enrollment.

FOR SCHOOLS

SmartDrive PROMise is back for 2018.  All 9-12 students are invited to make the SmartDrive PROMise for Teen Driver and Passenger Safety.
Schools can gain a cash award of up to $500 for PROM expenses – based on the percentage of the student population who complete the online pledge process.  A minimum of 25% of the 9-12 studnet population must participate by making the online pledge to be eligible for school awards. Click for more information.

Pair SmartDrive's DWI: Driving With Intelligence program with your PROMise campaign activities.  This program is geared toward Juniors and Seniors as a reminder for common sense driving skills and decision making behind the wheel.