Parent Approval for Enrollment
Welcome to SmartDrive Classic – an online Motor Vehicle Accident Prevention Program (Defensive Driving – BASIC) for High School students. The two prerequisites for this course are:
1) Student must already hold a state issued Driver License/Permit
-AND-
2) Student must have completed the first six-month Parent Supervised Driving Period as required under the Graduated Driver Licensing Laws of your state.
EXAMPLE: If today is August 15th (8/15), and your license/permit was issued on March 3rd (3/3), you must wait until September 3rd (9/3) to begin this course.


A course completion certificate will not be issued to a student who has not completed the first 6-month GDL period.
If your student encounters a problem during their SmartDrive Classic learning program – your student can get assistance by contacting SmartDrive:
Text a message to the Helpline at 302-463-6543
Call the Helpline at 888-553-6543 – if the Helpline staff is driving or engaged in a classroom situation, the call will be forwarded to voicemail.  A callback will come when it is safe/appropriate to do so.
Sending an email to info@smartdriveusa.org
When contacting SmartDrive for help – this information is required to protect student record privacy:
Student's full name as it appears on your state issued Driver License/Permit
Student's driver license number as it appears on your state issued Driver License/Permit
An email address or phone number where SmartDrive can contact you
Things to know about your student's enrollment in SmartDrive Classic –
The SmartDrive Classic BASIC Certification course will require a minimum of six hours (360 minutes) to complete.
The SmartDrive Classic BASIC Certification course is presented in three (3) lessons, each requiring a minimum of two hours (120 minutes) of engagement.
The SmartDrive Classic course – three lessons and post test must be completed within thirty (30) days of enrollment.  Failure to complete the course promptly will result in the student having to re-enroll.
When your student has completed the quiz for each lesson – their Texas Roadhouse reward certificates will be displayed for them to download or print.
Lesson 1 – A FREE Appetizer with purchase of an entree
Lesson 2 – A FREE Cheeseburger – no additional purchase required
Lesson 3 – A FREE Entree – no additional purchase required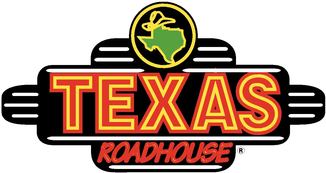 Upon completion of the three SmartDrive Classic lessons, the student's driver license information is submitted to the Delaware Division of Motor Vehicles (DMV) for acceptance.  This acceptance applies to Insurance Discount Confirmation and the 3-Point driver record credit.  This credit does not remove any points already on the student's driver record.
Once accepted by DMV, a Course Completion Certificate will be sent by email to the Parent/Guardian/Sponsor that approved the enrollment.  The certificate is sent as an email attachment – no printed certificate will be issued.  The Course Completion Certificate is not downloadable.  Duplicates of the Course Completion Certificate will not be provided.
SmartDrive Scholarship Program  –  Closes April 30 of each school year.
After your student completes the BASIC Certification course, if they wish to compete for one of the $1,000 post-secondary scholarships awarded at the end of each school year, two more steps are required:
The Parent/Guardian/Sponsor who approved the enrollment will need to complete The Parent Lesson. This is a one hour review of information covered with your Teen Driver in their lessons, and
The SmartDrive Essay – a 250-500 word response to a current issue facing Teen Drivers
For scholarship consideration, Students will receive a maximum of 100 points each for Lessons 1, 2 and 3 based on their lesson quiz results. There are no points added from the pre- or post-tests.  Additionally a maximum of 100 points will be added from the result of The Parent Lesson quiz.
The SmartDrive Essay has a maximum score of 200 points.  The quiz scores and the essay scores will be combined to determine the scholarship winners.
All lessons and your SmartDrive Essay must be submitted no later than April 30, 2020 to be considered for the scholarship prizes.   There will be three (3) $1,000 post-secondary scholarship awards made for Academic Year 2019-2020.
Scholarship awards are determined during the first week of May each year.
Scholarship award notifications will be made by an email sent to both the student and the parent who approved the enrollment.
The scholarship award must be acknowledged within 10 days of the award notification, or the scholarship award will be made to another student.